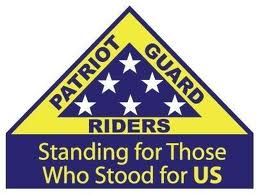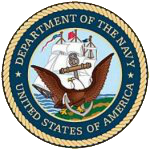 Honor Mission
Capt. Anita C. Bacher
U.S. Navy - Iraqi Freedom
Orchard Park, New York - 11-10-18
ABOUT THE MISSION:
The Patriot Guard Riders have been requested to stand in Honor of Navy Captain (O-6) Anita C. Bacher, who unfortunately passed away on 3 November 2018. From the James W. Cannan Funeral Home Obituary: "Anita earned her Doctor of Nursing Practice from Johns Hopkins University School of Medicine, and continued her work there as a Senior Research Coordinator in the field of cardiac research. An active officer of the Navy Reserves for 23 years, she was mobilized for Operation Iraqi Freedom and was respected, beloved, and honored by her Naval and Marine brothers and sisters. Words alone are not adequate to convey our love for Anita, and how much she will be missed by her family, which has grown to include many of her fellow military brothers and sisters.
Full Obituary: https://buffalonews.com/2018/11/07/bacher-anita-c-captain-nc-usn/
PRIMARY STAGING DETAILS: 11-10-18
Staging Time: 10:30 a.m.
Nativity Cemetery
Corner of South Buffalo Street (Rt. 240) & Highland Avenue
(Just north of Orchard Park Country Club.)
Orchard Park, NY
Ride Captain:
Don Higgins
gladiator6988@hotmail.com
Special Instructions:
The PGR has respectfully been requested to stand only for the Cemetery portion of the Honors for Captain Bacher.
Stage at the Cemetery in preparation for providing a Flag Line for arrival of the Funeral Contingent (Approximate arrival at 11:15 AM.)
Please arrive with a clean 3x5 American Flag or US Navy flag, and dress for the weather.
It is expected that this will be a very high-profile Funeral. Acknowledging that we have a very busy weekend, please do what you're able to help Honor the Naval career of Captain Anita Bacher, and to support her grieving and loving family.
Flags & Water:
Flags will not be provided.
Large Bike Flags will NOT be needed.
Water WILL NOT be provided, please bring your own.
.
Submitted By: Don Higgins
Position: Senior Ride Captain, R-1