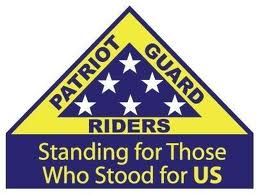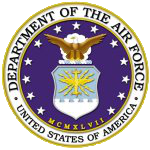 Honor Mission
Baltazar "Cas" Castillo
U.S. Air Force, Ret. - Cold War Era
Niagara Falls, New York - 11-10-18
ABOUT THE MISSION:
The Patriot Guard Riders have been requested to stand in Honor of the U.S Air Force career of Baltazar "Cas" Castillo of Niagara Falls, who passed away on 5 November 2018.'
Mr. Castillo served our Nation for 23-1/2 years, from 1956-1979. His Primary Air Force Specialty was 31693-Missle Electronic Maintenance Superintendent, and his Secondary Specialty was 316771-Missle Systems Maintenance Technician.

Mr. Castillo's last duty station was with the 35th Equipment Maintenance Squadron (TAC). He was Honorably Retired on 30 June 1979 with the rank of Senior Master Sergeant (E-8), and earned the Air Force Good Conduct Medal w/4 Oak Leaf Clusters, National Defense Service Medal, and the Air Force Longevity Service Award w/4 Oak Leaf Clusters. Mr. Castillo was a member of the American Legion LaSalle Post 1142.
PRIMARY STAGING DETAILS: 11-10-18

Staging Time: 10:00 a.m.
Lane Funeral Home
8622 Buffalo Avenue
Niagara Falls, N.Y. 14304
Ride Captain:
John Ben
jjb1946@aol.com
Special Instructions:
Flag Line for arrival of family and friends.
Funeral Service at the FH at 11:00 AM.
Followed by Dignified Transfer and escort to Acacia Park Cemetery for Interment with Military Honors.
Please arrive with a clean 3x5 American Flag or US Air Force flag, dress for the weather, and ensure your large flags are securely attached.
Please do what you're able to help Honor the long Air Force career of Baltazar "Cas" Castillo, and to support his very loving and proud family.
We have a very busy weekend in Region-1, please try to participate in one or more of our Missions.
Flags & Water:
Flags will not be provided.
Large Bike Flags will NOT be needed.
Water WILL NOT be provided, please bring your own.
Submitted By: Don Higgins
Position: Senior Ride Captain, R-1