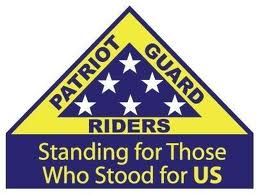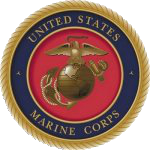 ***Updated 11/09/18 - 08:30 Hrs.***
Please see updated information in
red below.
HOTH Mission
Home Dedication
Ceremony
Wales Center, New York - 11-11-18
ABOUT THE MISSION:
The Patriot Guard Riders have been requested to participate in a very special Veteran's Day event for a Wounded Warrior and his family. The Stephen Siller Tunnel-to-Towers Foundation will be presenting a mortgage-free smart home to US Marine Corps Lance Corporal Mark Beyers.

In 2005, while on foot patrol in Iraq, LCPL Beyers was very severely injured by an IED explosion.
Please go this link to read the full biography:
https://tunnel2towers.org/building-for-americas-bravest/mark-beyers/.

The PGR has been very active in these home dedications throughout the country, including in Region 1. The Foundation has made it clear they will be honored to have PGR participation for this dedication.

Members:
There will be a Veterans' Day Ceremony prior to the Mark Beyer's Home Dedication, taking place across the street from the Wales Center Firehall. If you are able to participate, please stage at 10:30 AM for the 11:00 AM Ceremony. Following the Ceremony, members are invited for lunch at the Firehall, followed by the Home Dedication Ceremony.
Thank you.
Bob Servis, RC
PRIMARY STAGING DETAILS: 11-11-18
Staging Time: 12:00 p.m.
Wales Center Fire Hall
12300 Big Tree Road (Route 20A)
Wales Center, NY 14169
Map: http://mapq.st/2D76wAb
Ride Captain:
Bob Servis
rhservis@hotmail.com
Special Instructions:
Flag line for arrival of attendees.
Dedication Ceremony begins at 1:00 p.m.
Followed by escort to Beyer's family new home on Schang Road, East Aurora.
Please be prepared with a clean 3x5 American Flag or USMC flag, dress for the weather, and ensure your large flags are securely attached.
We have a very busy schedule in Region 1 over the next several days. Please try to support one or more of our important Missions.
Flags & Water:
Flags will not be provided, please bring your own.
Large Bike Flags will be needed.
Water WILL be provided.
Submitted by:
Don Higgins, SRC, R-1
gladiator6988@hotmail.com