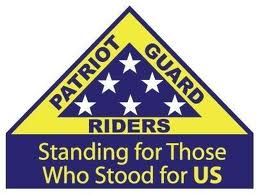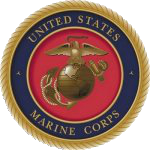 Honor Mission
Glendon L. Diebold
USMC Veteran, LEO
Buffalo, New York - 11-10-18
ABOUT THE MISSION:
The Patriot Guard Riders have been requested to stand in Honor of the US Marine Corps and Law Enforcement service of Glendon L. Diebold of Cheektowaga, who passed away on 26 September 2018.
Mr. Diebold served a total of 5-1/2 years active duty from 1968-1973, with an MOS of 5831-Corrections Man. His duty included the Marine Detachment, Naval Detention Center, Portsmouth, NH. Mr. Diebold was Honorably Discharged on 5 December 1973 with the rank of Corporal (E-4), and earned the USMC Good Conduct Medal and National Defense Service Medal.
Mr. Diebold went on to serve over 31 years as a Corrections Officer with the Erie County Sheriff's Department.
Obituary: https://castigliafuneralhome.com/tribute/details/1609/Glendon-Diebold/obituary.html#tribute-start
PRIMARY STAGING DETAILS: 11-10-18
Staging Time: 9:00 a.m.
Temple Baptist Church
333 Cleveland Drive (Rt. 141)
Buffalo, NY 14215
Map: http://mapq.st/2PaJorI
Ride Captain:
Bob "Trip" Marien
tripb1960@gmail.com
Special Instructions:
Flag Line for arrival of family and friends.
Memorial Service at 10:00 a.m., concluding with Military Honors.
There is no cemetery, no escort involved in this Mission.
Please arrive on time with a clean 3x5 American Flag or USMC flag and dress for the weather.
Please do what you're able to help Honor Marine Veteran Glendon Diebold on the 243rd Birthday of the U.S. Marine Corps, and to support his loving family.
Flags & Water:
Flags will not be provided, please bring your own.
Large Bike Flags will NOT be needed.
Water WILL NOT be provided, please bring your own.
Submitted by:
Don Higgins, SRC, R-1
gladiator6988@hotmail.com