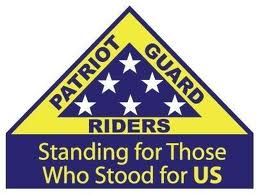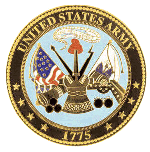 Honor Mission
Peter J. Liberatore
U.S. Army - WW II
Orchard Park, New York - 10-22-18
ABOUT THE MISSION:
The Patriot Guard Riders have been requested to stand in Honor of another WW-II Hero. Peter J. Liberatore passed away on 18 October 2018.
Mr Liberatore served 2-1/2 years active duty in the US Army from 1943-1945, including 14 months in the European Theater. With an MOS of 667-Litter Bearer, he was attached to a Medical Detachment with the 320th Infantry, and participated in the following Campaigns: Rhineland, Central Europe, and Ardennes. Mr. Liberatore was Honorably Discharged on 12 November 1945 with the rank of Private First Class, and earned the following awards: Combat Medical Badge; American Campaign Medal; European-African-Middle Eastern Campaign Medal w/3 Bronze Campaign Stars; WW-II Victory Medal.
(The Lombardo Funeral Home obituary is not available as of this writing.)
PRIMARY STAGING DETAILS: 10-22-18
Staging Time: 10:00 a.m.
Lombardo Funeral Home
3060 Abbott Road
Orchard Park, NY. 14127
Ride Captain:
Joe Joyce
Jjoyce82abn55@yahoo.com
Special Instructions:
Flag Line for arrival of family and friends.
Funeral Service at 11:00 AM.
Followed by Dignified Transfer and escort to St. Adalberts Cemetery, 6200 Broadway, Lancaster for Interment with Military Honors.
Please arrive with a clean 3x5 American Flag or US Army flag, and dress for the weather.
Please do whatever you're able to the PGR Honor the WW-II combat service of Peter J. Liberatore, and to support his proud and loving family.
Please note, we have 2 Missions occurring at the same time Monday morning. Please try to support one of them.
Flags & Water:
Flags will not be provided.
Large Bike Flags will be needed.
Water WILL NOT be provided, please bring your own.
.
Submitted By: Don Higgins
Position: SRC, R-1