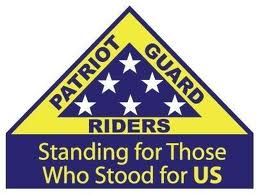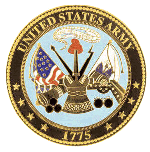 Honor Mission
Joseph S. Peinkofer
U.S. Army - Korean War
Cheektowaga, New York - 10-22-18
ABOUT THE MISSION:
The Patriot Guard Riders have been requested to stand in Honor of the Korean War Service of Joseph S. Peinkofer, who passed away on 18 October 2018.
Mr Peinkofer served 2 years active duty in the US Army Signal Corps from 1950-1952, including 19 months in Korea as a Lineman. He was Honorably Discharged on 3 October 1952 with the rank of Corporal, and was awarded the National Defense Service Medal; Korean Service Medal w/3 Bronze Service Stars; United Nations Service Medal-Korea.
PRIMARY STAGING DETAILS: 10-22-18
Staging Time: 9:00 a.m.
Resurrection RC Church
130 Como Park Blvd. at Union
Cheektowaga, NY. 14227
Ride Captain:
Don Becker
Dbecker97545@roadrunner.com
Special Instructions:
Flag Line for arrival of family and friends.
Mass of Christian Burial at 10:00 AM.
Followed by Dignified Transfer and escort to United German & French Cemetery at 521 Pine Ridge Heritage Cemetery, Cheektowaga, for Burial with Military Honors.
Please arrive with a clean 3x5 American Flag or US Army flag, and dress for the weather.
The family of Joseph S. Peinkofer will appreciate the PGR participation in Honoring their Hero.
We have 2 Missions on Monday morning at the same time. Please try to help support one of them.
Flags & Water:
Flags will not be provided.
Large Bike Flags will be needed.
Water WILL NOT be provided, please bring your own.
Submitted by: Don Higgins
Position:SRC, R-1