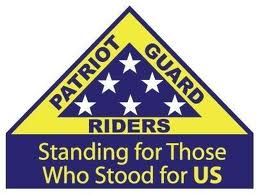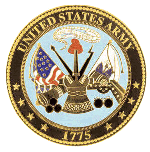 Honor Mission
Roger A. Reed

US Army - Vietnam


Hamburg, New York - 10-16-18
ABOUT THE MISSION:
The Patriot Guard Riders have been requested to stand in honor of the Vietnam War service of Mr. Roger Alan Reed of Hamburg, who passed away on 12 October 2018.
Mr Reed served 2 years active duty in the US Army from 1969-1971, with an MOS of 91B-Medical Specialist. He served 12 months in combat in Vietnam with the Aeromedical Services, as well as duty at the Army 10th Evac Hospital at Fort George G. Meade, MD.
Mr. Reed was Honorably Discharged on 10 June 1971 with the rank of Specialist-5 (E-5).

For his extraordinary service to our Nation, he was awarded the following: Army Soldier's Medal; Bronze Star Medal; Air Medal; Combat Medical Badge; National Defense Service Medal; Vietnam Service Medal; Vietnam Campaign Medal; 2 Overseas Service Bars; several weapons qualification badges.

Obituary: https://lakesidefuneralhome.com/tribute/details/2684/Roger-Reed/obituary.html#tribute-start
PRIMARY STAGING DETAILS: 10-16-18
Staging Time: 2:00 p.m.

Lakeside Memorial Funeral Home
4199 Lake Shore Road
Hamburg, NY. 14075
Ride Captain:
Don Higgins
gladiator6988@hotmail.com
Special Instructions:
Flag line for arrival of family and friends. Visitation from 3:00 - 7:00 PM. Funeral Service at 7:00 PM, including Military Honors.

Please arrive with a clean 3x5 American flag or US Army flag and dress for the weather.
Acknowledging that this is a long mission, please consider dedicating whatever time you're able to help honor the extraordinary Vietnam War medical service of Roger A. Reed, and to support his loving family.
Flags & Water:
Flags will not be provided
Large Bike Flags will NOT be needed.
Water WILL NOT be provided, please bring your own.
Submitted By: Don Higgins
Position: Senior Ride Captain, R1
gladiator6988@hotmail.com