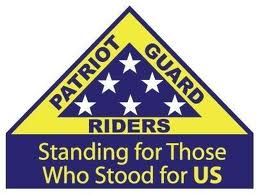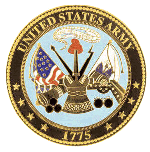 Honor Mission
Stanley J. Golonka Sr.

US Army - Korea
N. Tonawanda, New York - 08-20-18
ABOUT THE MISSION:
The Patriot Guard Riders have been requested to stand in honor of the US Army and Korean War service of Stanley J. Golonka, Sr., of North Tonawanda, who passed away on 7 August 2018.
Mr. Golonka served 4 years active duty from 1951-1954, including duty in Korea as a paratrooper with the 187th Airborne Regimental Combat Team, 11th Airborne Division. Honorably discharged on 12 January 1954 with rank of Corporal, Mr. Golonka was awarded the following for his service to our nation: Army Good Conduct Medal; Combat Infantryman Badge; National Defense Service Medal; Korean Service Medal w/1 Service Star; United Natiins Service Medal-Korea; Army Parachute Badge.

Obituary: https://www.wattengel.com/m/obituaries/Stanley-Golonka/Memories
PRIMARY STAGING DETAILS: 08-20-18
Staging Time: 08:45 a.m.

Wattengel Funeral Home
533 Meadow Drive
North Tonawanda, NY. 14120
Ride Captain:
Joe Joyce
jjoyce82abn55@yahoo.com
Special Instructions:
(NOTE: Wake & Funeral Services with military honors were conducted last weekend.)
Assemble at the funeral home in preparation for dignified transfer and escort of Mr. Golonka, Sr. and his son at 9:30 AM to Arcadia Park Cemetery, 4215 Tonawanda Creek Road North, for 10:00 AM graveside service.
Please arrive with a clean 3x5 American flag or US Army flag, dress for the weather, and ensure your large flags are properly placed and securely attached.

Please do whatever you're able to help honor the US Army Korean War service of Stanley J. Golonka, Sr., and to support his loving and proud family.
Flags & Water:
Flags will not be provided
If you have a large flag bike, please bring it.
Water WILL NOT be provided, please bring your own.
Submitted By: Don Higgins
Position: Senior Ride Captain, R2
gladiator6988@hotmail.com