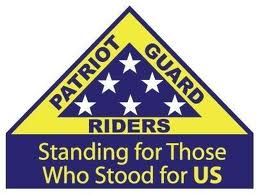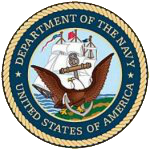 Honor Mission
George R. Maxfield Sr.
US Navy - Korean War Era
Troy, New York - 08/16/18
ABOUT THE MISSION:
The family of Mr. George Richard Maxfield Sr. has requested Patriot Guard Rider participation in his military honors funeral services. Mr. Maxfield, 82, passed on Sunday, August 12, 2018.
Born in Troy, George was raised in Grafton, NY. He enlisted in the United States Navy on 29 September, 1954 during the Korean War, and served aboard the USS Sigourney (DD-643), a Fletcher-class destroyer. He was honorably discharged on 20 August, 1957 at the rank of Seaman Apprentice (E-2).
After his military service, George worked at the New York State Canal Corporation for 30 years and also ran a successful small farming business and vegetable stand with his wife on Guideboard Road in Halfmoon. After retirement, George worked for the Town of Halfmoon Parks Department.
Portions of the above narrative are contained in Mr. Maxfield's obituary, available for viewing online at the Mcloughlin & Mason Funeral Home website at:
https://www.mcloughlinmason.com/notices/George-MaxfieldSr
PRIMARY STAGING DETAILS: 08-16-18
Staging Time: 09:15 a.m.
McLoughlin & Mason Funeral Home
8 109th Street
(Third Ave. & 109th)
Troy, NY 12180
https://goo.gl/maps/UmkTxKLsFpL2
Ride Captain:
Paul Orzolek
porzolek@yahoo.com
Special Instructions:
Staging at the funeral home for the arrival of family and guests. There will be a 10:00 a.m. funeral service at the funeral home, followed by dignified transfer and escort to the cemetery for interment with military honors:
Elmwood Hill Cemetery
51 Belle Ave.
Troy, NY 12180
https://goo.gl/maps/Z8RYxEJ2USS2
Flags & Water:
Flags will not be provided
If you have a large flag bike, please bring it.
Water WILL NOT be provided, please bring your own.
Submitted By: Ray Sestak
Position: Assistant State Captain
rayspgrny@gmail.com