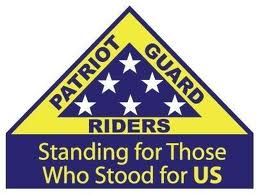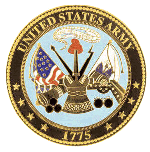 Honor Mission
COL Beverly Ann Glor
US Army (Ret.) - Vietnam


Attica, New York - 08-16-18
ABOUT THE MISSION:
The Patriot Guard Riders have been requested to stand in honor of the US Army career of Colonel Beverly Ann Glor, who passed away on 11 April 2018.
Col. Glor served over 23 years active duty in the army medical field from 1960-1984, including 2 years in Vietnam. Her MOS's were Nurse Administrator and Medical-Surgical Nurse, and her training in the medical field was extensive.

Colonel Glor was honorably retired on 30 April 1984, and was awarded the following for her service to our Nation: Army Commendation Medal w/2 Oak Leaf Clusters; Meritorious Service Medal w/ Oak Leaf Cluster; National Defense Service Medal; Armed Forces Expeditionary Medal; Vietnam Service Medal; RVN Gallantry Cross Unit Citation w/Palm; 2 Overseas Service Bars; Army Service Ribbon; Overseas Service Ribbon; Vietnam Campaign Medal.
PRIMARY STAGING DETAILS: 08-16-18
Staging Time: 11:45 a.m.
Marley Funeral Home
135 Main Street
Attica, NY 14011
Map: http://mapq.st/2oQJJTp
Ride Captain:
Terry Garigen
terrgari@hotmail.com
Special Instructions:
Assemble at the Funeral Home in preparation for escort to Forest Hill Cemetery, 40 High Street, Attica, where there will be a graveside service with military honors.

Please arrive with a clean 3x5 American flag or US Army flag, dress for the weather, and ensure your large flags are properly placed and securely attached.

Please consider helping to ensure there is a good PGR presence in honor of the Army career of Colonel Beverly Ann Glor, and to support her loving and proud family.
Flags & Water:
Flags will not be provided
If you have a large flag bike, please bring it.
Water WILL NOT be provided, please bring your own.
Submitted By: Don Higgins
Position: Senior Ride Captain, R1
gladiator6988@hotmail.com