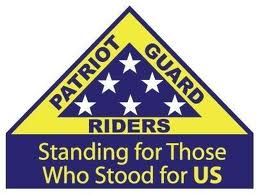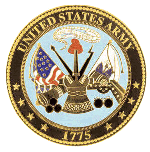 ***UPDATED 10 August 2018 - 18:35 Hours***
Please note updated staging time in red below



Honor Mission
Anthony M. Kurtzner Sr.

US Army - Vietnam Era Veteran
Multi-City, New York - 08-13-18


ABOUT THE MISSION:
The family of Mr. Anthony M. Kurtzner Sr., has requested Patriot Guard Rider participation in his funeral services. Anthony, 69, passed on Wednesday, August 8, 2018.
Born in Schenectady, Anthony attended local schools before entering the US Army on May 27, 1969. He was trained as a Combat Engineer (MOS 12B30), and was assigned to Company "C", 24th Engineer Battalion, USAREUR. For his service, Anthony was awarded the National Defense service Medal, and a Sharpshooter Badge for both the M14 and M16 rifles. He was honorably discharged on May 18, 1971 at the rank of Specialist 5th Class (E-5).
Anthony was employed as a custodian at the Broadalbin-Perth School District for thirty eight years, retiring in 2015. He loved caring for his Harley Davidson, his pride and joy. The Patriot Guard Riders are honored to have been asked to give Anthony his last ride.
PRIMARY STAGING DETAILS: 08-13-18
Staging Time: 11:45 a.m.

Robert M. Halgas Funeral Home
111 County Highway 106
(Corner of Route 29 and Black Street)
Johnstown, NY 12095
https://goo.gl/maps/8swkWFSeu4K2
Ride Captain:
Gene Jones
rem2arms@aol.com
Special Instructions:
Staging at the funeral home for the dignified transfer of cremains to PGR RC motorcycle. Members will escort to the cemetery for interment with funeral home lead car. Services with military honors scheduled for 1:00 p.m.:
St. Anthony's Cemetery
27 Glenridge Road
Schenectady, NY 12302
https://goo.gl/maps/ukKPjAKjTJF2
Flags & Water:
Flags will not be provided
If you have a large flag bike, please bring it.
Water WILL NOT be provided, please bring your own.
Submitted By: Ray Sestak
Position: Assistant State Captain