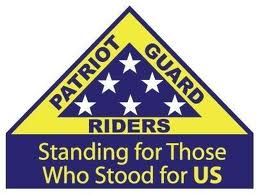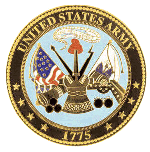 Honor Mission
George A. Dreves Jr.
US Army - WWII Veteran
N. Hillsdale, New York - 08-12-18
ABOUT THE MISSION:
The family of Mr. George A. Dreves Jr. has requested Patriot Guard Rider participation in his military honors funeral services. Mr. Dreves, 98, passed on May 1, 2018.
Born in Brooklyn, George grew up in Little Neck, NY. He enlisted in the United States Army in 1943 and served in North Africa with the 34th Infantry Division. He was wounded in the Battle of Hill 609, a key to the German defensive line facing the U.S. II Corps.
After returning home from the War, George worked in various fields, including new car manager for Chrysler, making mouth pieces for musical instruments at Arnold Brilharts, and finally working for the New York State School System as a bus driver and mechanic.

Portions of the above narrative are contained in Mr. Dreve's obituary, available for viewing online at the Direct Cremation of Maine website here:

http://www.directcremationofmaine.com/obituaries/George-A-Dreves-Jr?obId=3079968#/obituaryInfo
The Patriot Guard Riders are proud to have the opportunity to stand for and render dignity, honor and respect for Mr. George A. Dreves Jr., United States Army, WWII Veteran and "Greatest Generation" Hero.
PRIMARY STAGING DETAILS: 08-12-18
Staging Time: 12:30 p.m.
North Hillsdale Cemetery
1012 County Road 21 Extension
North Hillsdale, NY 12529
https://goo.gl/maps/pEiYQWAuCdL2


Ride Captain:
Ray Sestak
rayspgrny@gmail.com
518-669-3358
Special Instructions:
Interment with full military honors scheduled for 1:00 p.m. Please note that the cemetery is very rural, with uneven pathways. Cages are strongly suggested.
Flags & Water:
Flags will not be provided
Large Bike Flags will NOT be needed.
Water WILL NOT be provided, please bring your own.
Submitted By: Ray Sestak
Position: Assistant State Captain