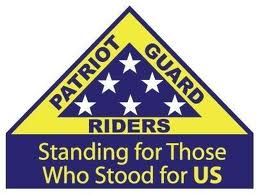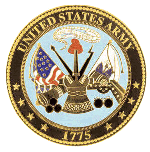 Honor Mission
James P. Walters
U.S. Army - Cold War Era
South Wales, New York - 07-15-18
ABOUT THE MISSION:
The Patriot Guard Riders have been requested to stand in Honor of the Military Service of James P. Walters, who passed away on 12 June 2018. Mr. Walters served Active Duty in the US Army from 1962-1964, and was Honorably Discharged from the inactive Army Reserves on 31 August 1969. Based on family information, Mr. Walters served with the 63rd Transport Company, and was a master on the US Army Pistol Team.
NOTE: James Walters is the brother of Bill Walters, organizer of the East Aurora F&G Club's "M-1 For Vets Program" which the PGR participates in each year.
PRIMARY STAGING DETAILS: 07-15-18
Staging Time: 10:30 a.m.
Comfort Funeral Home
6469 Olean Road (Rt. 16)
South Wales, NY 14139
Map: http://mapq.st/2N2GkZr
Ride Captain:
Don Becker
dbecker97545@roadrunner.com
Special Instructions:
There will be a flaglLine for arrival of family and friends. Funeral Service at the Funeral Home at 11:30 AM.. There is no service at the cemetery or escort.

Please arrive on time with a clean 3x5 American Flag or US Army flag, and dress for the weather.
Thank you for your participation in Honoring the US Army Service of James Walters, and providing support to his family
Flags & Water:
Flags will not be provided (Edit as necessary)
Large Bike Flags will NOT be needed.
Water WILL NOT be provided, please bring your own.
Submitted By: Don Higgins
Position: SRC, R-1