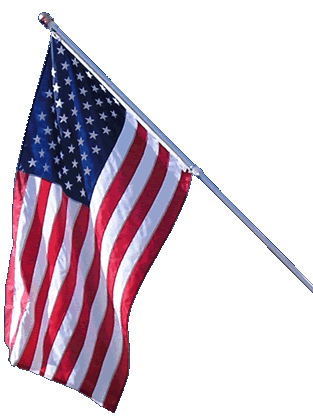 HOTH Mission
Buffalo Stand Down Event
Buffalo, New York - 06-21-18
Corrected Staging time.
ABOUT THE MISSION:
The Patriot Guard Riders have been requested to stand a Flag Line for the following event. Quoting from the organizer's request:

"Buffalo Stand Down - What is a Stand Down?

In times of war, exhausted combat units requiring time to rest and recover were removed from the battlefields to a place of relative security and safety. At secure base camp areas, troops were able to take care of personal hygiene, get clean uniforms, enjoy warm meals, receive medical and dental care, mail and receive letters, and enjoy the camaraderie of friends in a safe environment.

Today, Stand Down refers to a grassroots, community-based intervention program designed to help the nation's estimated 107,000 homeless veterans on any given night "combat" life on the streets. Homeless veterans are brought together in a single location for one to three days and are provided access to the community resources needed to begin addressing their individual problems and rebuilding their lives. In the military, Stand Down afforded battle-weary soldiers the opportunity to renew their spirit, health and overall sense of well-being. Today's Stand Down affords the same opportunity to homeless veterans.

What happens at a Stand Down?

Hundreds of homeless veterans are provided with a broad range of necessities including food, clothing, medical, legal and mental health assistance, job counseling and referral, and most importantly, companionship and camaraderie. It is a time for the community to connect with the homeless veteran population and address this crisis that affects each and every town, city and state in this country. The hand up -- not a handout -- philosophy of Stand Down is carried out through the work of hundreds of volunteers and organizations throughout the nation.

Why this unique approach?

Many homeless veterans have suffered years of chronic or recurring readjustment issues since ending their military service, issues often inadequately addressed by traditional services to assist veterans. This is due in part to a lack of structured and effective collaboration among agencies, forcing veterans to go from one agency to another in efforts to access the various resources they need.

A Stand Down brings together various agencies and service providers to provide a comprehensive system that encourages and assists homeless veterans to overcome their distrust and feelings of isolation with the knowledge that this event promises to address multiple problems at one time and place. It provides a safe environment in which they can connect with people who have shared experiences and cultivate hope that they can rebuild their lives. "

Here is a video Link -
PRIMARY STAGING DETAILS: 06-21-18
Staging Time: 8:30 a.m.
KeyBank Center
One Seymour H. Knox III Plaza
Buffalo, NY 14203
Map: http://mapq.st/2M19J5t
Ride Captain:
Don Becker
dbecker97545@roadrunner.com
Special Instructions:
Opening Ceremony begins at 10:00 A.M.
We are asked to provide a Flag Line outside the KeyBank Center prior to the event, then provide a Flag Line inside for the opening ceremony.
This is expected to be a 30-minute ceremony at most.
Bikes are asked to park right in front of KeyBank Center, look for the Ride Captain's directions.
Cages will have to park in one of the parking lots.
Please do whatever you're able to help support this worthy event.
Flags & Water:
Flags will not be provided
Large Bike Flags will NOT be needed.
Water WILL NOT be provided, please bring your own.
Submitted By: Don Higgins
Position: SRC, R-1