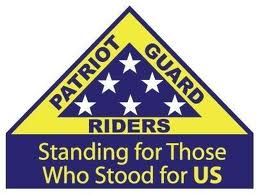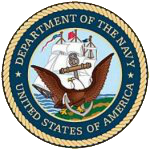 Honor Mission
Clifford W. Fearby, Jr.
USN - Veteran
Medina, New York - 06-20-18
ABOUT THE MISSION:
The Patriot Guard Riders have been requested to stand in Honor of the Military Service of Clifford W. Fearby, Jr. of Medina, who passed away on 7 November 2017. Mr. Fearby served in the U.S. Navy for almost 4 years from 1954-1958, with extended duty aboard the submarine USS Sailfish (SS-572). Mr. Fearby was Honorably Discharged on 28 May 1958 with the rating of Radarman 3rd Class (PO3, E-4). Mr. Fearby was a member of both the VFW and American Legion.
Obituary: https://cooperfuneralhome.com/tribute/details/208/Clifford-Fearby-Jr/obituary.html
PRIMARY STAGING DETAILS: 06-20-18
Staging Time: 5:00 p.m.
St. Mary's Cemetery
North Gravel Road
Medina, NY 14103
Map: http://mapq.st/2lhxv21
Ride Captain:
Joe Joyce
jjoyce82abn55@yahoo.com
Special Instructions:
Flag Line for arrival of family.
Graveside Service at 6:00 P.M.
NOTE: Military Honors were rendered previously at the funeral in November.
Flags & Water:
Flags will not be provided please bring your own.
Large Bike Flags will be needed.
Water WILL NOT be provided, please bring your own.
Submitted By
: Don Higgins,
Position: SRC, R-1
gladiator6988@hotmail.comTitle