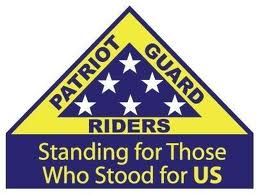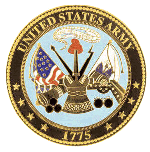 Honor Mission
SGT Peter J. McDougal
US Army - Active Duty
Schuylerville, New York - 0618-18
ABOUT THE MISSION:
The family of SGT Peter James McDougal has requested Patriot Guard Rider participation in his military honors funeral services. SGT Mc Dougal, 25, passed suddenly while serving in Grafenwohr, Germany on June 4, 2018.

SGT McDougal was stationed in the Alpha Battery, 4thBattalion, 319th Airborne Field Artillery Regiment. He was an outdoor enthusiast who loved mountain climbing, cycling, fishing, skiing, snowmobiling, and off roading in the Alaskan wilderness. Peter earned the Ironman Award during basic training. His first assignment was to the 2-377 Parachute Field Artillery Regiment in Anchorage, Alaska. His second assignment was to a Field Artillery Unit in Ft. Carson, Colorado. He was deployed with this unit to many European Countries for most of 2017, and was recently reassigned to the Airborne Field Artillery Regiment in Germany. Peter loved soldiering and earned achievement, army commendation, and good conduct medals, as well as several certificates of achievement.

Portions of the above narrative are contained in SGT McDougal's obituary, available for viewing online at the R.W. Waker Funeral Home website:
http://www.rwwalkerfh.com/memsol.cgi?user_id=2113034
PRIMARY STAGING DETAILS: 06-18-18
Staging Time: 10:30 a.m.
Saratoga National Cemetery
200 Duell Road
Schuylerville, NY 12871
Ride Captain:
Mike Hogan
mhogan01@nycap.rr.com
Special Instructions:
Interment with full military honors scheduled for 11:00 a.m. Please stage quietly, and be aware of any services already in progress. Please do not gather at the Visitor Center.
Flags & Water:
Flags will not be provided
Large Bike Flags will NOT be needed.
Water WILL NOT be provided, please bring your own.
Submitted By: Bill Schaaf
Position: New York State Captain
billschaaf@aol.com