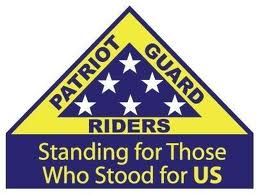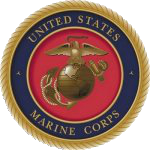 ***Updated 06/14/2018 - 10:30 Hrs.***
Updated information shown in red lettering below.
Honor Mission
Donald A. Kenyon
USMC - , (Vietnam Veteran
Rochester, New York - 06-16-18



ABOUT THE MISSION:
Marine Pvt 1st Class Donald A. Kenyon funeral service was held in January 2018. Vietnam Veteran.Awarded the Purple Heart, US Vietnam Service Medal,Vietnam Campaign Medal, National Defense Medal, Marksman Medal. Performed his duties in Land-Mine War Fare. Honor Discharge Medal.
His family has requested the PGR to be present for a dignified transfer. Followed by escort to Holy Sepulchre Cemetery where he will be placed for his final resting place with Full Honors.
I request a PGR Member to step forward to present the Marine Corp Flag. I have the flag and pole.
PRIMARY STAGING DETAILS: 06-16-18
Staging Time: 11:30 a.m.
New Comer Funeral Home
2636 Ridgeway Ave
Rochester, NY 14626


No Flag Line at the Funeral Home.
I need 2 PGR's with bikes to stage at Newcomer Funeral Hall at

11:30am.
Those interested in following the Funeral Director to Holy Sepulchre Cemetery, please contact Ride Captain as soon as possible. If any other Ride Captain is available, please contact me asap.
Those wishing to stand a Flag Line will meet at the Christ Our Light Mosuleum at Holy Sepulchre Cemetery
2461 Lake Ave
Rochester, NY 14612
New Staging time:

11:45 A.M. 16June18
Ride Captain:
Greg Sheldon
gsheldonpgr@gmail.com
585-315-8307
Special Instructions:
We will be escorting to Holy Sepulchre Cemetery 2461 Lake Ave. Rochester, NY 14612. A flag line to be formed at the Christ Our Light Mosuleum. I would like to request 2 PGR members to be there to greet the family as they arrive. Also, I request that a PGR member step forward to present the US Marine flag. This will be a 'full honor" service. Please watch for further updates. Any questions, please call Ride Captain.
Flags & Water:
Flags will not be provided (Edit as necessary)
Large Bike Flags will NOT be needed.
Water WILL NOT be provided, please bring your own.
Submitted By: Greg Sheldon
Position: Ride Captain