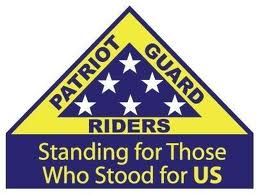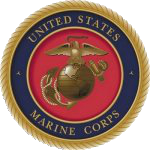 Honor Mission
Thomas A. Clemente Sr.
USMC - WWII Veteran
Albany, New York - 06-15-18
ABOUT THE MISSION:
The family of Mr. Thomas A. Clemente Sr. has requested Patriot Guard Rider participation in his military honors funeral services. Mr. Clemente, 93, passed on June 7, 2018.

Born in New York, NY, Mr. Clemente lived much of his life in Loudonville and Latham, NY and Boca Raton, FL. He was a graduate of the University of Notre Dame, where he played three years of varsity baseball and graduated Magna Cum Laude. He played four years of professional baseball for the Chicago Cubs Triple-A farm system.

He joined the United States Marine Corps on 19 April 1945, and completed bombardier training, as well as aviation ordnance and navigation training. During WWII he flew combat missions in the Pacific Theatre in B-25 bomber aircraft. He was the recipient of the Distinguished Flying Cross w/Gold Star, and the Air Medal. He attained the rank of Staff Sergeant, and was honorably discharged on 21 December, 1945.

He later founded and was CEO of Clarity Publishing Inc. of Albany, NY for over 50 years, and was a communicant of St. Pius X Church in Loudonville, NY and St. Lucy's Church in Delray Beach, FL.
Portions of the above narrative are contained in Mr. Clemente's obituary, available for viewing online at the Dufresne & Cavanaugh Funeral Home website:
https://dufresneandcavanaugh.com/tribute/details/1112/Thomas-Clemente-Sr/obituary.html#tribute-start
The Patriot Guard Riders are proud to have the opportunity to stand for, and render dignity, honor and respect for the life and service of Mr. Thomas A. Clemente Sr., United States Marine Corps veteran, and "Greatest Generation" hero.
PRIMARY STAGING DETAILS: 06-15-18
Staging Time: 09:30 a.m.
St. Pius X Church
23 Crumitie Rd.
Loudonville, NY 12211
Ride Captain:
Bob Smith
daksy529@gmail.com


Special Instructions:
Staging at the church with flag line for the arrival of family. Mass of Christian Burial scheduled for 10:00 a.m., followed by escort to cemetery for interment with military honors:

St. Agnes Cemetery
48 Cemetery Ave.
Albany, NY 12204
Flags & Water:
Flags will not be provided
Large Bike Flags will be needed.
Water WILL NOT be provided, please bring your own.
Submitted By: Ray Sestak
Position: Assistant State Captain