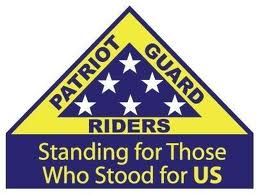 HOTH Mission
ROC Warehouse
Furniture Pickup and delivery
Rochester, New York -

06-16-18
---
ABOUT THE MISSION:
This is our Monthly ROC Warehouse furniture delivery to our Veterans in need and pickup from the community.
PRIMARY STAGING DETAILS:
06-16-18
Staging Time: 08:00 a.m.

Buffalo Rd Business Park
460 Buffalo Rd.
East Entrance
Rochester, New York
Note: Please park in lot for Bldg 240 and enter in door TT
Ride Captain:
Special Instructions:
Please RSVP to captainsteve1230@gmail.com or 585-746-4759. So if you are available, please come and help out, and if you have a available friend please bring them also. Our quarterly safety briefing will be at 8.30 am but we will start loading at 8.00 am.
Flags & Water:
Flags will not be provided
Large Flag Bikes not required.
Water WILL NOT be provided, please bring your own.
---
Submitted By: Steve Ford
Position: Ride Captain, R2