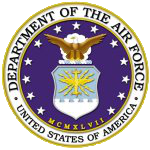 ***Updated 03/21/2014 - 06:30 Hrs***
Updated information shown in red below.

Riders and Patriots:
I have just been contacted by the daughter of Bernard Lepkofker, a Korean war
era veteran who passed on. His services are scheduled for tomorrow, Friday 3/21/14.
Service Details:
Jewish Center of the Moriches
227 Main St.
Center Moriches, NY 11934
After speaking with the funeral home it is determined that the hearse will arrive at the Jewish Center at 1140 hrs.  Address:  227 Main St., Center Moriches ( corner  of N. Ocean Ave ).

Please arrive there by  11:15 hrs . Service is at noon. I have not been able to ascertain the total length of service at this time. Anyone wishing to just respond to Calverton Cemetery contact me at around 1230-1245 hrs for update on arrival there. I will see if I can pin it down to 1315-1330 hrs. Thanks for all you do. Any questions call me.
Note

:  Please check this posting for any possible future updates before proceeding to the mission location.
Lets stand and Honor this veteran. Remember to bring flags.
Patriot Guard Riders of NY
doublejli@optonline.net
631-922-6330