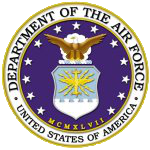 (Additional Staging info follows posting)

The Family of Maj. William Wright, USAF, Ret., has requested the PGR for the funeral service of this hero.

We will stage at 3:00, Friday June 15th at the Weldon Funeral Home, 102 E. Main St, Penn Yan, NY. We have been asked to escort the Major to his home in Barrington, NY where the Air Force Color Guard will perform the full military service at 4:00. He will be buried in Arlington Cemetery at a later date.
OBITUARY

Tim Yetter
R/C - Region 2
Patriot Guard Riders of New York


ADDITIONAL STAGING INFO:

Staging From the Wayland Area

For those wishing to ride in together from the Wayland area I will be staging at 7-11 (formerly Wilson Farms) 26 E Naples St Wayland NY 14572 (intersections Rte's 21, 15 and 63) at 1:45 pm KSU at 2:00 pm.
Click here for map
We will be going through Naples at the intersection of Rtes 21 and 53 at about 2:15 pm and turning right

on Rte 53.


Ride safe,

Forrest Rosell
R/C Region #1
forrestrosell@hotmail.com
Staging From the Ithaca Area

Anyone from Ithaca and the surrounding area that would like to ride together, I will be staging at the Hess Express gas station 366 Elmira Rd, Ithaca, NY
Click here for map
Staging at 1:15pm KSU at 1:30. We will be leaving Ithaca on Rt.79 and going through Watkins Glen to Penn Yan to meet R/C Tim Yetter. 
R/C Gary Allen
heatman665@gmail.com
Staging From the Rochester Area



Stage at the Beers of The World parking lot corner of East Henrietta and Calkins Rd.  at 1pm and KSU at 1:15pm
Click here for map
We will be going to RT 64 then 5 & 20 thru Canandaigua to Penn Yan

Bill Hamilton
R/C, Region 2
skywarrior10@yahoo.com