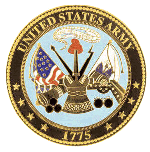 ***Updated 06/10/2012 19:50 Hrs***



Update Stage and Time:Veteran Mission: SGM John DeLeonardis, USA Retired, this Tuesday 6/12/2012 Farmingdale. 

With last minute changes to the family's plans we will be meeting at 0830 hrs at McCourt & Trudden Funeral home and we are NOT meeting at the Diner. 

All Riders please precede directly to the funeral home by 0830hrs thanks



***Begin Original Mission Posting***


Riders,
We have been asked to stand for another of our Veterans that have passed away by his Grandson, Al Comeau a Patriot Guard Rider who rides with us out of Farmingdale. SGM DeLeonardis was also a Retired Postmaster who was based out of Bethpage.
Tuesday morning
Stage Area, The Diner on the North West corner of Rt 110 and Conklin KSU 0845 (Just south of the LIRR Trestle)
Funeral Home McCourt & Trudden KSU 0915
385 Main Street, Farmingdale, New York 11735, Nassau County

St Killian's RC Church 0945 Mass     expected KSU 1030
485 Conklin Street Farmingdale, NY 11735
Nassau County

St Charles Cemetery expected Arrival,   1045 hrs
149 Conklin Street
Farmingdale
Suffolk County
Please bring your Flags
LRC is Pete Wenninger

For questions please contact Jim Mac
--

Thank you for the time you give to those who stood for us.
Jim McElroy
Region 8 Senior Ride Captain,  Assistant State Captain   Patriot Guard Riders, NY
East Northport, NY 11731,  jim.mcelroy.pgr@gmail.com , 516.805.3316