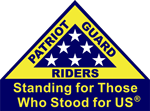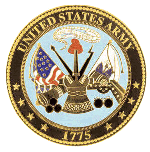 Honor Mission
Daniel J. Cook

US Army - Vietnam
Bayport, New York - 01-09-18
ABOUT THE MISSION:
The Patriot Guard Riders have been invited to stand for and honor Mr. Daniel J. Cook. Daniel, 80, passed on January 4, 2019.

Daniel Served in the United States Army during the Vietnam War, and was honorably discharged at the rank of Specialist 4th Class.
PRIMARY STAGING DETAILS: 01-09-18
Staging Time: 6:45 p.m..
Raynor & D'Andrea Funeral Home
683 Montauk Highway
Bayport, NY 11705
https://goo.gl/maps/FA9X2EoKrVB2
Ride Captain:
LW Murphy
lwmurphy@optonline.net
Special Instructions:
Staging at the funeral home with flag line for the arrival of family and guests. Visitation hours are 7:00 p.m. - 9:30 p.m. Interment at Calverton National Cemetery to take place at a later date.
Flags & Water:
Flags will not be provided
Large Bike Flags will NOT be needed.
Water WILL NOT be provided, please bring your own.
Submitted By: Ray Sestak
Position: Assistant State Captain
rayspgrny@gmail.com