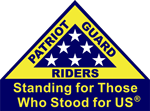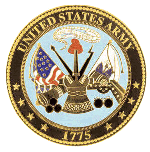 Honor Mission
Robert P. Klein
US Army - Vietnam Era
Schuylerville, New York - 01-08-19
ABOUT THE MISSION:
The Patriot Guard Riders have been asked to stand for and honor Mr. Robert P. Klein. Robert, 71, passed on Thursday, January 3, 2019.

Bob was born January 12, 1947 in Newburgh, NY, and was a graduate of St. Patrick's High School in 1964, and of Siena College in Albany in 1968. He proudly served his country in the US Army from 1969 to 1974 and earned the rank of Lieutenant.

His degree in Accounting led him to become a Certified Public Accountant and he held various positions in the area throughout his career. He also spent time as Executive Director of The Family Rosary where he became acquainted with Father Patrick Peyton who would become a guiding light in Bob's faithful life.

Portions of the above narrative are contained in Bob's obituary, available for viewing online at the McVeigh Funeral Home website at:
https://www.mcveighfuneralhome.com/obituaries/Robert-Klein-13/#!/Obituary
PRIMARY STAGING DETAILS: 01-08-19
Staging Time: 12:30 p.m.
Saratoga National Cemetery
200 Duell Road
Schuylerville, NY 12871
Ride Captain:
"Big Dan" Nolin
dan1nolin@yahoo.com
Special Instructions:
Interment with military honors scheduled for 1:00 p.m. Please stage quietly and be aware of any services already in progress.
Flags & Water:
Flags will not be provided
Large Bike Flags will NOT be needed.
Water WILL NOT be provided, please bring your own.
Submitted By: Ray Sestak
Position: Assistant State Captain