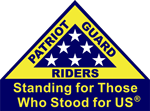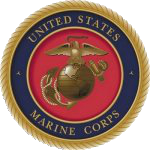 Honor Mission
Eric C. Groffel
U.S. Marine Corps. - Vietnam Veteran
Astoria, New York - 01-08-19
ABOUT THE MISSION:
The Patriot Guard Riders have been invited to stand in honor of Eric C Groffel who faithfully executed his duties in service to our nation as a Wireman in the 8th Communication Battalion. Corporal Groffel served during the Vietnam era for over four years before transferring to the Reserve. He was honorably discharged, having received a Rifle Sharpshooters Badge and the Good Conduct Medal.
PRIMARY STAGING DETAILS: 01-08-19
Staging Time: 7:45 a.m.
Drago Funeral Home
43-10 30th Avenue
Astoria, NY 11103
Ride Captain:
Wayne Cohen
PGRWayne@gmail.com
516-729-9869
Special Instructions:
Please stage at Drago Funeral Home by 7:45AM to receive family by 8AM.
Dignified transfer from FH to St. Joseph Church, 43-19 30th Avenue, Astoria,
for 9AM mass.
If staging directly at St Joseph, please arrive no later than 8:30AM for arrival of procession.
Cremation at St. Michaels' Cemetery following church service.
Flags & Water:
Flags will not be provided .
Large Bike Flags will NOT be needed.
Water WILL NOT be provided, please bring your own.
Submitted By: Wayne Cohen
Position: Senior Ride Captain, R-8