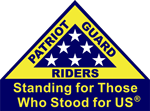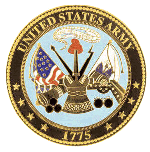 Honor Mission
SGM Robert T. Mudge

USA/USAR - Retired
Multi-City, New York - 01-03-19
ABOUT THE MISSION:
The Patriot Guard Riders have been invited to stand for and honor SGM Robert T. Mudge. SGM Mudge, 86 passed on Wednesday, December 26, 2018.

Born in Coeymans, NY, Robert enlisted in the United States Army on 26 January, 1953, during the Korean Conflict. He served 2 years, and was honorably discharged on 25 January 1955, at the rank of Sergeant. He went on to serve more than 37 years in the US Army Reserve, retiring on the 26th of February, 1992 at the rank of Sergeant Major.

Robert was a school teacher for several school districts and retired in 1986 after 25 years of teaching for the Albany City School District. He was a member of the American Legion Post 1493 in Voorheesville, Bethlehem Elks, Twin Rivers Boy Scout Council, Albany County Conservation Alliance, APSTA, Bethlehem Sportsman Club, Elsmere Rod and Gun Club and the Turnpike Rod and Gun Club. He also had served as Associate Director of the Altamont Fair.

Portions of the above narrative are contained in SGM Mudge's obituary, available for viewing online at the Reilly & Son Funeral Home website here:

https://reillyandsonfuneralhome.com/tribute/details/517/Robert-Mudge/obituary.html#tribute-start
PRIMARY STAGING DETAILS: 01-03-19
Staging Time: 12:45 p.m.

Reilly & Son Funeral Home
9 Voorheesville Ave.
Voorheesville, NY 12186
https://goo.gl/maps/PcjYuLFB5dz
Ride Captain:
Bill Schaaf
billschaaf@aol.com
Special Instructions:
Memorial services scheduled for 1:00 p.m. at the funeral home. Staging at the funeral home with flag line in preparation for the dignified transfer following services. Interment follows at Grove Cemetery, Coeymans, NY
https://goo.gl/maps/VYW1KL8vkbR2
Flags & Water:
Flags will not be provided
Large Bike Flags will NOT be needed.
Water WILL NOT be provided, please bring your own.
Submitted By: Ray Sestak
Position: Assistant State Captain