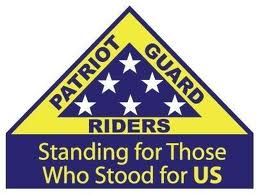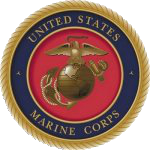 Honor Mission
Robert Rogers

USMC - Veteran
Riverhead, New York - 01-02-19
ABOUT THE MISSION:
This veteran served on the Honor Guard for Pres. Dwight D. Eisenhower during his service. He worked in the construction Dept. of LILCO, was a member of the Riverhead Polish Hall, a minister at St. John the Evangelist Church and a PGR member standing at Calverton National with us.
A portion of this narrative was obtained from the obituary. View the full obituary at the following link: https://riverheadlocal.com/2018/12/29/robert-rogers-79/
PRIMARY STAGING DETAILS: 01-02-19
Staging Time: 10:30 a.m.
Saint John the Evangelist RC Church
546 St. John Pl.
Riverhead, NY
Ride Captain:
Gene & Sue Froenhoefer
frofer@aol.com
631-379-9788
Special Instructions:
There will be a viewing at the church from 11:00 am to noon. There will be a mass at noon with burial to follow in the St. John Cemetery. Church located on street behind Riverhead Fire Dept which is on Roanoke Ave. Lets stand for a veteran and one of our own.
Flags & Water:
Flags will be provided.
Large Bike Flags will NOT be needed.
Water WILL NOT be provided, please bring your own.
Submitted by:
Pete J SRC
doublejli@optonline.net