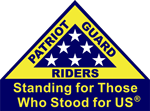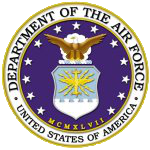 Honor Mission
Robert T. Hardy
USAF - Vietnam Era
Albany, New York - 01-04-19
ABOUT THE MISSION:
The Patriot Guard Riders have been invited to stand and honor Robert T. Hardy. Mr. Hardy, 71, passed on Saturday, December 22, 2018.

Born in Albany, Bob graduated from Vincentian Institute, and enlisted in the United States Air Force on 12 July 1965. He was trained as a Disbursement Accounting Specialist (AFSC 67153), and served tours of duty in France and England. For his service, he was awarded the National Defense Service Medal and the USAF good Conduct Medal. He was honorably discharged on 11 December 1968 at the rank of Sergeant (E-4).

Bob went on to graduate from Siena College with a Bachelor of Science degree in Accounting and attained his CPA license. He then spent 25 years working for the New York State Health Department.

Portions of the above narrative are contained in Bob's obituary, available for viewing online at the McVeigh Funeral Home website here:

https://www.mcveighfuneralhome.com/obituaries/Robert-Hardy-10/#!/Obituary
PRIMARY STAGING DETAILS: 01-04-19
Staging Time: 10:30 a.m.
McVeigh Funeral Home
208 N. Allen St.
Albany, NY 12206
Ride Captain:
Steve Flubacher
sflubacher4@gmail.com
Special Instructions:
Staging at the funeral home with flag line for the arrival of family and friends. Funeral service scheduled for 11 a.m., followed by interment at St. Agnes Cemetery, 48 Cemetery Ave., Menands, NY.
Flags & Water:
Flags will not be provided
Large Bike Flags will NOT be needed.
Water WILL NOT be provided, please bring your own.
Submitted By: Ray Sestak
Position: Assistant State Captain
rayspgrny@gmail.com