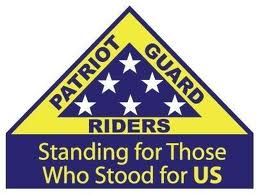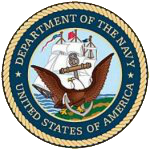 Honor Mission
Reverend Richard T. Kester
US Navy - Veteran
Allegany, New York - 12-29-18
ABOUT THE MISSION:
The Patriot Guard Riders have been requested to stand in Honor of the US Navy service of Reverend Richard T. Kester, who passed away on 24 December 2018.
Rev. Kester served 4 years active duty from 1959-1963, with a rating of Machinist's Mate. He served almost 3-1/2 years aboard the USS Fulton (AS-11), a submarine tender assigned to Submarine Squadron-10. During Rev. Kester's duty, the USS Fulton became the world's first nuclear support tender. Mr. Kester was Honorably Discharged from active duty on 10 June 1963 with the rank of Petty Officer 2nd Class (PO2) (E-5).
Obituary: https://letromcintoshspinkfuneralhome.com/tribute/details/2808/Richard-Kester/obituary.html#tribute-start
PRIMARY STAGING DETAILS: 12-29-18
Staging Time: 10:00 a.m.
Allegany Baptist Church
3236 Maple Avenue
Allegany, NY 14716
Map: http://mapq.st/2LDr3i6
Ride Captain:
Bill Brainard
valkyriebill89@gmail.com
Special Instructions:
Flag Line for arrival of family and friends.
Funeral Service at 11:00 a.m.
Followed by Dignified Transfer and escort to Mt. View Cemetery in Olean for Interment with Military Honors.
Please arrive on time with a clean 3x5 American Flag or US Navy flag, and dress for the weather.
Please do what you're able to help Honor the US Navy service of Reverend Richard T. Kester, and to support his loving and grieving family.
Please note we have 3 Missions Saturday morning in Region-1 (the others being in Amherst and East Aurora.) Please try to support one of the Missions.
Flags & Water:
Flags will not be provided, please bring your own.
Large Bike Flags will be needed.
Water WILL NOT be provided, please bring your own.
Submitted by:
Don Higgins, SRC, R-1
gladiator6988@hotmail.com