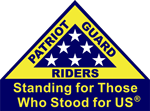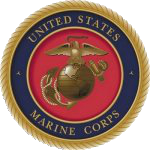 Honor Mission
Robert Lynn Cherry
U.S. Marine Corps.
Amherst, New York - 12-29-18
ABOUT THE MISSION:
The Patriot Guard Riders have been requested to stand in Honor of the Military Service of Robert Lynn Cherry, who passed away on 22 December 2018.
Mr. Cherry served in the U.S. Marine Corps for 3 years from 1974-1977. His MOS was 0811-Field Artillery Battery Man, and he was attached to the 5th 175mm Gun Battery, 2nd Field Artillery Group, 2nd Force Service Support Group at Camp Lejeune, NC. Mr. Cherry was Honorably Discharged on 15 October 1977 with the rank of Lance Corporal (E-3.)
PRIMARY STAGING DETAILS: 12-29-18
Staging Time: 9:00 a.m.
Lombardo Funeral Home
885 Niagara Falls Blvd.
Amherst, NY. 14226
Ride Captain:
Pat Jordan
pjordanhd@gmail.com
Special Instructions:
Flag Line for arrival of family.
Visitation from 10:00-11:00 AM.
Memorial Service at 11:00 AM, with Military Honors.
No cemetery, no escort.
Please arrive with a clean 3x5 American Flag or USMC flag, and dress for the weather.
Please try to help Honor the Marine Corps Service of Robert Cherry, and to support his loving family.
We have two Missions Saturday morning (the other in East Aurora.). Please try to support one of them.
Flags & Water:
Flags will not be provided.
Large Bike Flags will NOT be needed.
Water WILL NOT be provided, please bring your own.
Submitted By: Don Higgins
Position: Senior Ride Captain, R-1