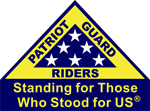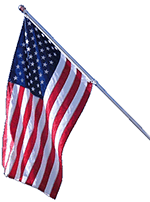 Special Mission
Andrew M. Masse
Honorary LEO
Hamburg, New York - 12-22-18
ABOUT THE MISSION:
The Patriot Guard Riders have been requested to participate in honoring a special young man and hometown hero. Andrew M. Masse of Derby, NY passed away on 19 December 2018 at the age of 12 following a courageous battle against brain cancer.
The bond between Andrew Masse and western New York law enforcement was strong. He became an Honorary Police Officer of the Hamburg PD, Evans PD, Buffalo PD and an Honorary Erie County Sheriff Deputy.
Please see the following links to news stories about Andrew:
https://www.wkbw.com/news/local-news/police-across-wny-honor-the-life-of-12-year-old-andrew-masse
https://www.wkbw.com/news/boy-battling-cancer-joins-the-swat-team
https://www.wgrz.com/article/news/local/honorary-police-officer-lip-sync-star-andrew-masse-passes-away/71-940eea93-e614-49d9-8d92-b13c61984a46
Obituary: https://lakesidefuneralhome.com/tribute/details/2740/Andrew-Masse/obituary.html#content-start
PRIMARY STAGING DETAILS: 12-22-18
Staging Time: 8:00 a.m.
Lakeside Memorial Funeral Home
4199 Lake Shore Road
Hamburg, NY 14075
Ride Captain:
Bill Brainard
valkyriebill89@gmail.com
Special Instructions:
Flag Line for arrival of Andrew's family.
Prayer Service at the FH at 9:00 a.m.
Escort to St. John Paul II Church.
Mass of Christian Burial at 10:00 a.m.
Escort to Saint Vincent de Paul Cemetery.
Please arrive with a clean 3x5 American Flag, dress for the weather, and ensure your large flags are securely attached.
Please consider participating in this special Mission in honor of Andrew Masse's courageous battle, in conjunction with the Law Enforcement Community, and in support of his very loving family.
Flags & Water:
Flags will not be provided, please bring your own.
Large Bike Flags will NOT be needed.
Water WILL NOT be provided, please bring your own.
Submitted by:
Don Higgins, SRC, R-1
gladiator6988@hotmail.com