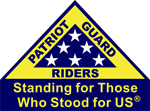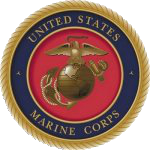 Honor Mission
Delbert E. Travis
USMC - Korean War
Bath, New York - 12-19-18
ABOUT THE MISSION:
An American hero has passed at the age of 86. The family has requested the participation of the Patriot Guard Riders in the funeral service of their loved one, Delbert E. Travis. Delbert E. Travis answered the call and proudly served as a Corporal in the US Marine Corps from 1950 to 1954 in the second Amphibious Tractor Battalion. He spent 14 months of his service time in Korea. The Patriot Guard Riders will consider it an honor and privilege to stand the flag line for this Korean War hero.
PRIMARY STAGING DETAILS: 12-19-18
Staging Time: 10:30 a.m.
Bath National Cemetery
San Juan Avenue
Bath, NY 14810
Ride Captain:
Bob Wheeler
Wheels1949@stny.rr.com
(607) 425-4341
Special Instructions:
Assemble at the flagpole, top of cemetery hill.
Flag line to be set NLT 10:45 for arrival of the family.
Flags & Water:
Flags will not be provided, please bring your own.
Large Bike Flags will NOT be needed.
Water WILL NOT be provided, please bring your own.
Submitted by: Bob Wheeler
Position: Ride Captain, R2