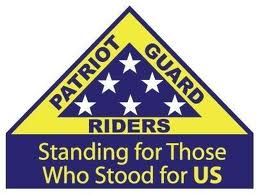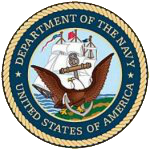 Honor Mission
John J. Trubee

US Navy Veteran
Pittsford, New York - 12-14-18
ABOUT THE MISSION:
The Patriot Guard Riders have been invited to stand for and honor Mr. John J. Trubee, United States Navy veteran. Mr. Trubee, 76, passed on Friday, November 30, 2018.

Born in Rumford, ME, John joined the US Navy in 1961. He was assigned to the Midway-class aircraft carrier USS Franklin D. Roosevelt (CVA-42) from 1961-63. He was later selected for Submarine Service and was assigned to the USS Nathanael Green (SSBN-636), a Madison-class fleet ballistic missile submarine as a plankowner (member of the crew that was assigned during the commissioning of the ship), in 1963. He earned his Submarine Dolphins in 1965 while serving aboard the USS Nathanael Green.

John also served aboard the USS Francis Scott Key (SSBN-657), a Benjamin Franklin-class ballistic missile submarine, from 1966-69, also as a plankowner. He joined USSVI, Thresher Base, Buffalo Base, & Groton Base in 1996. Residing near Rochester, NY, John served as Base Commander of the Buffalo Base. He was also a member of the Nautilus Chapter of the Navy Submarine League, and a long time business owner of a heating and air conditioning business in Scottsville, NY.
PRIMARY STAGING DETAILS: 12-14-18
Staging Time: 12:30 p.m.

First Presbyterian Church
21 Church St.
Pittsford NY 14534
Ride Captain:
Bob Harder
bharder3@rochester.rr.com
585-802-2288
Special Instructions:
Memorial service is scheduled for 1:00 p.m.
Flags & Water:
Flags will not be provided
Large Bike Flags will NOT be needed.
Water WILL NOT be provided, please bring your own.
Submitted By: Bob Harder
Position: Ride Captain, R2