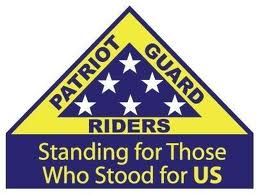 HOTH Mission
Wreaths Across America

Oakwood Cemetery
Niagara Falls, New York - 12-15-18
ABOUT THE MISSION:
The Patriot Guard Riders have again been requested to participate in the Wreaths Across America event in Niagara Falls. This will be the 8th year of PGR participation. The organizers have stressed that they sincerely enjoy the PGR presence with our flags, and that it's an honor to work with such great volunteers.
PRIMARY STAGING DETAILS: 12-15-18
Staging Time: 11:00 a.m.

Oakwood Cemetery
763 Portage Road
Niagara Falls, NY 14301
Map: http://mapq.st/2Ru9i6T
Ride Captain:
John Ben
jjb1946@aol.com
Special Instructions:
Ceremony begins at 12:00 Noon sharp.
Please arrive with a clean 3x5 American flag, and dress for the weather.
Thank you for your efforts to ensure there is a good PGR presence for this special event.
Flags & Water:
Flags will not be provided
Large Bike Flags will NOT be needed.
Water WILL NOT be provided, please bring your own.
Submitted By: Don Higgins
Position: Senior Ride Captain, R1
gladiator6988@hotmail.com