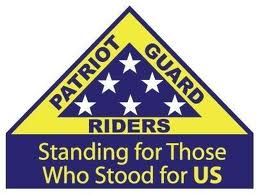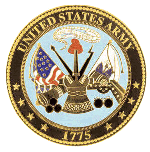 Honor Mission
Lavern "Bud" Kader

US Army - WWII
East Aurora, New York - 12-11-18
Updated RC information. Mon 12/10 @ 12:28
ABOUT THE MISSION:
The Patriot Guard Riders have been requested to stand in honor of the WWII service of Lavern "Bud" Kader of South Buffalo, who passed away on 7 December 2018 at the age of 95.

Mr. Kader served in the US Army from 1943-1946. His MOS was 657-Hospital Orderly, and he was attached to the 363rd Medical Battalion. Mr. Kader served in both the European and Pacific Theaters of Operation, and was honorably discharged on 4 March 1946 with the rank of PFC. For his service to our nation, Mr. Kader was awarded: Army Good Conduct Medal; American Campaign Medal; Asiatic-Pacific Campaign Medal; European-African-Middle Eastern Campaign Medal; WWII Victory Medal.
PRIMARY STAGING DETAILS: 12-11-18
Staging Time: 09:00 a.m.

Wood Funeral Home
784 Main Street ( Rt. 20A)
East Aurora, N.Y. 14052
Ride Captain:
Don Becker
Special Instructions:
Flag line for arrival of family and friends. Funeral service at the funeral home at 10:00 AM, followed by dignified transfer and escort to Holy Cross Cemetery for interment with military honors.

Please arrive with a clean 3x5 American flag or US Army flag, and dress for the weather.
We have 2 Missions at the same time (Hamburg & East Aurora), please try to support one of them. The family of Lavern "Bud" Kader will appreciate our participation in honoring his WWII service.
Flags & Water:
Flags will not be provided
Large Bike Flags will NOT be needed.
Water WILL NOT be provided, please bring your own.
Submitted By: Don Higgins
Position: Senior Ride Captain, R1
Gladiator6988@hotmail.com