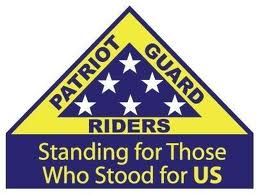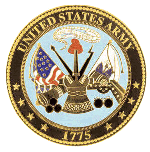 Honor Mission
Joseph N. Leising
U.S. Army - WWII
Hamburg, New York - 12-11-18
ABOUT THE MISSION:
The Patriot Guard Riders have been requested to stand in Honor of another Veteran of WW-II. Joseph N. Leising of Hamburg passed away on 6 December 2018.
Mr. Leising served over 3 years active duty in the US Army Infantry from 1943-1946, including 17 months in the European Theater of Operations. His MOS was 345-Truck Driver, Light, and he was attached to Company D, 263rd Infantry Regiment, 66th Infantry Division. His unit participated in the Northern France Campaign. Mr. Leising was Honorably Discharged on 8 April 1946 with the rank of PFC, and was awarded: Army Good Conduct Medal; American Campaign Medal; European-African-Middle Eastern Campaign Medal w/1 Campain Star; WW-II Victory Medal.
PRIMARY STAGING DETAILS: 12-11-18
Staging Time: 8:30 a.m.
Lakeside Memorial Funeral Home
4199 Lake Shore Road
(Corner Rt. 5 & Camp Road)
Hamburg, N.Y. 14075
Ride Captain:
George Brown
Mar10387@netzero.net
Special Instructions:
Flag Line for arrival of family for Prayer Service.
Followed by Dignified Transfer and escort to St. Mary of the Lake Church.
Mass of Christian Burial at 9:30 AM.
Followed by escort to Lakeside Cemetery for Burial with Military Honors.
Please arrive with a clean 3x5 American Flag or US Army flag, and dress for the weather.
Please consider helping to Honor the WW-II Service of Joseph N. Leising, and to support his living and proud family.
Flags & Water:
Flags will not be provided.
Large Bike Flags will NOT be needed.
Water WILL NOT be provided, please bring your own.
Submitted By: Don Higgins
Position: Senior Ride Captain, R-1