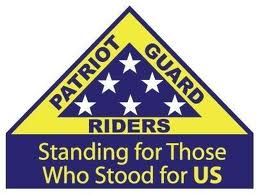 HOTH Mission
Toys-for-Tots Convoy
Saratoga to Rouses Point, NY

Saratoga Springs, New York - 12-09-18
ABOUT THE MISSION:
The Saratoga County Sheriff's Office has asked the Patriot Guard Riders to stand a flag line for the arrival of a convoy of vehicles heading to the Canadian border with many stops along the way to deliver a toy and warm weather clothing for children.
PRIMARY STAGING DETAILS: 12-09-18
Staging Time: 8:30 a.m.
Maple Ave School
515 Maple Ave (rt.9)
Saratoga Springs NY 12866
Ride Captain:
Mike Hogan
mhogan01@nycap.rr.com
Special Instructions:
There will be a ceremony at 9:00 this convoy will include six tractor-trailers filled with toys for our northern run. in addition there will be two buses with support volunteers to complete the distribution at each stop to those in need. the Saratoga county sheriff's department will lead this convoy to Saratoga Washington Essex and Clinton counties in addition each of these counties will have their own sheriff's department participating.
Flags & Water:
Flags will not be provided.
Large Bike Flags will NOT be needed.
Water WILL NOT be provided, please bring your own.
Submitted By: Dan Nolin
Position: Senior Ride Captain, R-4