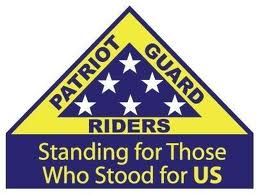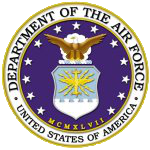 Honor Mission
Wayne Edwards
U.S. Air Force - Cold War Era
Niagara Falls, New York - 12-08-18
ABOUT THE MISSION:
The Patriot Guard Riders have been requested to stand in Honor of the Military Service of Wayne Edwards of Niagara Falls, who passed away on 4 December 2018.
Mr. Edwards was a very proud Veteran of the U.S. Air Force, serving almost 4 years active duty from 1962-1966. His Air Force Specialty was 57150-Fire Protection Specialist, and his service included 18 months with the 824th Civil Engineer Squadron in Okinawa. Mr. Edwards was Honorably Discharged on 8 August 1966 with the rank of Airman 2nd Class, and earned the Air Force Good Conduct Medal and National Defense Service Medal.
PRIMARY STAGING DETAILS: 12-08-18
Staging Time: 9:00 a.m.
Otto Redanz Funeral Home
2215 Military Road (Rt. 265)
Niagara Falls, N.Y. 14304
Ride Captain:
John Ben
jjb1946@aol.com
Special Instructions:
Flag Line for arrival of family and friends.
Funeral Service at the Funeral Home at 10:00 A.M.
Followed by Dignified Transfer and escort to Gate of Heaven Cemetery for Interment with Military Honors.
Please arrive with a clean 3x5 American Flag or US Air Force flag, dress for the weather, and ensure your large flags are securely attached.
Please do whatever you're able to help Honor the USAF service of Wayne Edwards, and to support his loving family.
Flags & Water:
Flags will not be provided .
Large Bike Flags will NOT be needed.
Water WILL NOT be provided, please bring your own.
Submitted By: Don Higgins
Position: Senior Ride Captain, R-1