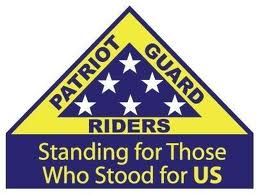 HOTH Mission
ROC Warehouse
Furniture Delivery

Rochester, New York - 12-08-18
ABOUT THE MISSION:
Please join us in our final mission delivering furniture to our veterans in need. Unfortunately, due to the steady decrease in the number of volunteers physically able to support these missions, we have found ourselves unable to meet the demands of the Warehouse operation any longer.



PRIMARY STAGING DETAILS: 12-04-18
Staging Time: 08:00 a.m.

Buffalo Rd Business Park
460 Buffalo Rd, East Entrance
Rochester, NY 14611
Please park in lot for Bldg 240 and enter in door TT
Ride Captain:
Steve Ford
Captainsteve1230@gmail.com
585-746-4759
Special Instructions:
Although we are unable to keep this program running, every person connected should feel proud of the difference that was made in the lives of those veterans that this program has helped transition back into society.
Flags & Water:
Flags will not be provided
Large Bike Flags will NOT be needed.
Water WILL NOT be provided, please bring your own.
Submitted By: Steve Ford
Position: Ride Captain, R2