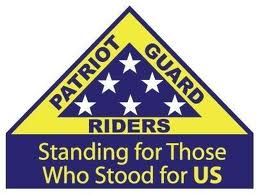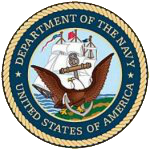 Honor Mission
Dea. Frank C. Hartmann

US Navy - Vietnam Era
Calverton, New York - 12-03-18
ABOUT THE MISSION:
The Family of Deacon Frank Charles Hartmann has requested the Patriot Guard Riders to stand and honor him for his service to this great country. Deacon Hartmann, 73, of Ridge, LI, formerly a 40 year resident of Blue Point, LI, died on Tuesday, November 27, 2018.

Frank served as a longtime Deacon at Our Lady of the Snow RC Church in Blue Point and also St. Philip Neri RC Church in Fort Mill, SC. He served in the US Navy during Vietnam and worked as a general insurance adjuster with Travelers Insurance Company before retiring about five years ago. He was also a member of the Knights of Columbus in Fort Mill, South Carolina.

Portions of the above narrative are contained in Deacon Hartmanns obituary, available for viewing online at the Ryanor & D'Andrea Funeral Services website at:
https://www.raynordandrea.com/notices/DeaconFrank-Hartmann
PRIMARY STAGING DETAILS: 12-03-18
Staging Time: 11:00 a.m.

Calverton National Cemetery
210 Princetown Blvd.
Route 25
Calverton, NY 11933
Ride Captain:
Gene & Sue Frohnhoefer
frofer@aol.com
Special Instructions:
Staging at the front stage area. Interment with military honors scheduled for 11:30 a.m.
Flags & Water:
Flags will not be provided
Large Bike Flags will NOT be needed.
Water WILL NOT be provided, please bring your own.
Submitted By: Pete Jepson
Position: Senior Ride Captain, R9