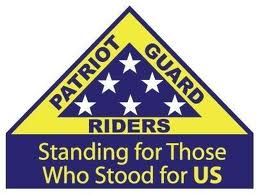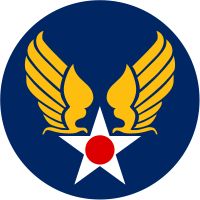 Honor Mission
John S. Damian

USAAF - WWII
Albany, New York - 12-01-18
ABOUT THE MISSION:
The Patriot Guard Riders have been invited to stand for Mr. John S. Damian. Mr. Damian, 91, passed on Monday, November 26, 2018 in Florida.

Born in Albany, NY, John enlisted in the United States Army Air Forces on 12 October 1944. He was trained as a teletype operator at Keesler Field, MS, and later assigned to Scott Field, IL. In January of 1946, he was transferred to the 919th Air Engineering Squadron, 501st Air Services Group at Tulln Airbase, Austria. He returned home on 24 December, 1946, and was honorably discharged on 17 January 1947 at the rank of Corporal. For his service, he was awarded the Army of Occupation Medal, World War II Victory Medal and the WWII Lapel Pin.

He worked most of his life for Niagara Mohawk in Albany and Syracuse, later retiring in Florida, where he lived for the past 30 years.

Portions of the above narrative are contained in Mr. Damian's obituary, available for viewing online at the Lasak & Gigliotti Funeral Home website here:
https://www.lasakgigliottifuneralhome.com/obituaries/John-Damian/#!/Obituary

The Patriot Guard Riders are proud to have the opportunity to stand for and render dignity, honor and respect for the life and service of Mr. John S. Damian, USAAF, WWII Veteran and "Greatest Generation" Hero.
PRIMARY STAGING DETAILS: 12-01-18
Staging Time: 08:15 a.m.

Lasak & Gigliotti Funeral Home
(McVeigh Funeral Home)
208 N. Allen St.
Albany, NY 12206
Ride Captain:
Ray Sestak
rayspgrny@gmail.com
518-669-3358
Special Instructions:
Staging at the funeral home with flag line for the arrival of family and guests. After a brief service, a Funeral Mass will be conducted at the St. Francis of Assisi Church, 391 Delaware Ave, Albany, NY, followed by interment at St. Agnes Cemetery, Menands.
Flags & Water:
Flags will not be provided
Large Bike Flags will NOT be needed.
Water WILL NOT be provided, please bring your own.
Submitted By: Ray Sestak
Position: Assistant State Captain