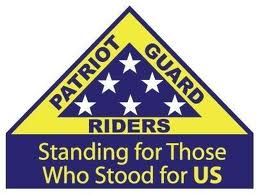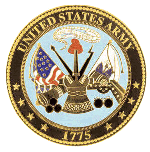 Honor Mission
William H. Hart, Sr.

US Army - Vietnam


Schuylerville, New York - 11-30-18
ABOUT THE MISSION:
The Patriot Guard Riders have been invited to stand in honor of Mr. William H. Hart, Sr. Mr. Hart, 73, passed on Saturday, November 24, 2018.

Born in Saranac Lake, NY, Bill was educated in Schenectady schools and graduated from Schenectady County Community College. He joined the US Army in June of 1964 and proudly served for 8 years with tours of duty in Germany, the Letterman Hospital, Presidio of San Francisco and in Vietnam from 1967-1968.

While servicing as a Combat Medic in Vietnam, he was awarded the Bronze Star with "V" device for heroism in action on February 16, 1968, near Can Tho, Vietnam . For his service, Bill was awarded the Bronze Star w/V Device, Good Conduct Medal, National Defense Service Medal, Vietnam Service Medal, Vietnam Campaign Medal w/Device and two Overseas Bars. He was honorably discharged on July 23, 1969 at the rank of Specialist 5th Class (E-5).

After the service, Bill was employed as a nurse at General Electric, and then changed focus dramatically. After a class at SCCC he worked and played as "Snappy the Clown" for 11 years. It was a career that brought his true personality to light. Over those 11 years he entertained thousands of children with his antics and balloon creations. Always ready to give back led him to a good will trip to Russia to entertain in children's hospitals and orphanages. That trip also gave him the added benefit of performing with the Moscow circus. As a co-founder of Clowns-on-Rounds, Bill has left a legacy of smiles and laughter to ill children and adults in several area hospitals.

In 2000 Bill again sought a new path and began a career at Southwest Airlines. But it was in retirement that Bill found his passion to work with other veterans. He was an active member of AMVETS, Post 35 and the Disabled American Veterans. His focus was to be sure that every veteran knew of their benefits and then worked hard to make it happen, He was also a member of Clowns of America International (2001 International Clown of the Year) and the St. Gabriel's Men's Prayer Group.

In July, Bill was honored as the 2018 Older New Yorker of the Year by the NYS Assembly for his many years of volunteerism.

Portions of the above narrative are contained in Bill's obituary, viewable online at the Bond Funeral Home website here:
https://bondfuneralhome.com/book-of-memories/3664041/Hart-William/obituary.php
PRIMARY STAGING DETAILS: 11-30-18
Staging Time: 1:00 p.m.

Saratoga National Cemetery
200 Duell Road
Schuylerville, NY 12871
Ride Captain:
Ray Sestak
rayspgrny@gmail.com
518-669-3358
Special Instructions:
Interment with full military honors scheduled for 1:30 p.m. Members arriving early please stage with flag line at the front gate for the arrival of the funeral procession.
Flags & Water:
Flags will not be provided
Large Bike Flags will NOT be needed.
Water WILL NOT be provided, please bring your own.
Submitted By: Ray Sestak
Position: Assistant State Captain