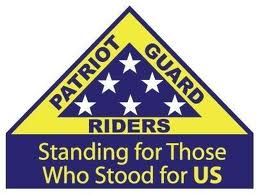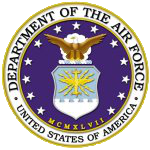 Honor Mission
Frank J. Arnold, Sr.

USAF - Korea
Albany, New York - 11-30-18
ABOUT THE MISSION:
The Patriot Guard Riders have been invited to stand in honor of Mr. Frank J. Arnold, Sr. Mr. Arnold, 85, passed on Sunday, November 25, 2018.

Born in Troy, Mr. Arnold enlisted in the United States Air Force during the Korean War on July 17, 1951. He served 4 years, including a 15 month tour in Korea. For his service, he was awarded the Good Conduct Medal, National Defense Service Medal, The Korea Service Medal and the United Nations Service Medal. He was honorably discharged on July 16, 1955 at the rank of Airman First Class (E-4).

The Patriot Guard Riders are proud to have the opportunity to stand for and render dignity, honor and respect for the life and service of Mr. Frank. J. Arnold, Sr.
PRIMARY STAGING DETAILS: 11-30-18
Staging Time: 11:30 a.m.

McVeigh Funeral Home
208 N. Allen St.
Albany, NY 12206
Ride Captain:
Bob Smith
daksy529@gmail.com
Special Instructions:
Staging at the funeral home with flag line for the arrival of family and guests. Visitation hour between 12:00 p.m. and 1:00 p.m. Interment will take place following a brief prayer service. Memory Gardens Cemetery, 983 Watervliet Shaker Rd, Albany, NY 12205.
Flags & Water:
Flags will not be provided
Large Bike Flags will NOT be needed.
Water WILL NOT be provided, please bring your own.
Submitted By: Ray Sestak
Position: Assistant State Captain