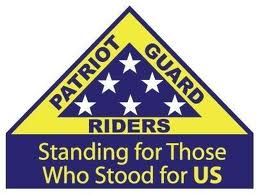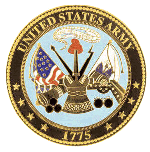 Honor Mission
PFC John W. Martin

US Army - Korea
Albany, New York - 11-30-18
ABOUT THE MISSION:
The Patriot Guard Riders have been invited to stand in honor of PFC John William Martin, who will be returning home on Friday.

Born in Northumberland, NY, PFC Martin was a veteran of World War II, serving with the United States Marine Corps. He was also a member of the National Guard Co. L, 105 Infantry in Saratoga Springs, and a member of the David Nevins Fire Department in Victory Mills.

John enlisted in the United States Army in April of 1950, and was assigned to the Medical Company, 32nd Infantry Regiment, 7th Infantry Division. He was lost while engaged in combat operations against the Chinese Peoples Volunteer Forces in the area of the Chosin Reservoir on Dec. 2, 1950. He was listed MIA, then KIA on December 31, 1953.

PFC Martin was awarded the Purple Heart, the Army Good Combat Ribbon, the Combat Medical Badge, the Korean Service Medal, the United Nations Service Medal, the National Defense Service Medal, the Korean War Service Medal and the World War II Victory Medal.

PFC Martin will be accompanied home by his great-grandnephew, USAF Airman Schuyler Dolton. Private interment services will be conducted at a later date.
PRIMARY STAGING DETAILS: 11-30-18
Staging Time: 11:00 a.m.

Albany International Airport
Jetway Drive
Next to Fire Department
Albany, NY 12110
https://goo.gl/maps/4uCXmBZbeW62
Ride Captain:
Bill Schaaf
billschaaf@aol.com
Special Instructions:
Arrival time is approximately 11:30 a.m.
Flags & Water:
Flags will not be provided
Large Bike Flags will NOT be needed.
Water WILL NOT be provided, please bring your own.
Submitted By: Ray Sestak
Position: Assistant State Captain