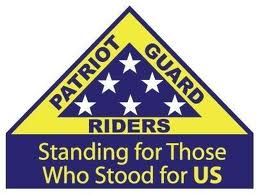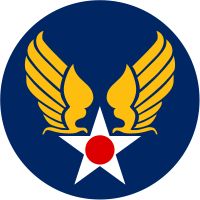 Honor Mission
John J. Kenneally

USAAF - WWII
Multi-City, New York - 11-29-18
ABOUT THE MISSION:
The Patriot Guard Riders have been invited to stand in honor of Mr. John J. Kenneally. Mr. Kenneally, 91, passed on Friday, November 23, 2018.

Born in Albany, Mr. Kenneally attended Christian Brothers Academy, where he was a member of the Track and Field team. He served in the United States Army Air Force at the close of WWII, from November 7, 1945 to November 29, 1946, and was honorably discharged at the rank of Private First Class.

John demonstrated an exceptional work ethic throughout his professional career in service to the Albany Railroad, Williams Press, and ultimately retiring from the Times Union during the 1990s.

Portions of the above narrative are contained in Mr. Kenneally's obituary, available for viewing online on the McVeigh Funeral Home website at:
https://www.mcveighfuneralhome.com/obituaries/John-Kenneally/#!/Obituary

The Patriot Guard Riders are proud to have the opportunity to stand for and render dignity, honor and respect for the life and service of Mr. John J. Kenneally, USAAF veteran and "Greatest Generation" hero.
PRIMARY STAGING DETAILS: 11-29-18
Staging Time: 09:30 a.m..
McVeigh Funeral Home
208 N. Allen St.
Albany, NY 12206
Ride Captain:
Bruce Barger
bbarger103@aol.com
Special Instructions:
Staging at the funeral home with flag line for the arrival of family and guests. After dignified transfer, flag line to reform at the Blessed Sacrament Church, 607 Central Ave, Albany, NY 12206 for a 10:30 a.m. funeral mass. Interment to follow at St. Agnes Cemetery, 48 Cemetery Ave., Menands.
Flags & Water:
Flags will not be provided
Large Bike Flags will NOT be needed.
Water WILL NOT be provided, please bring your own.
Submitted By: Ray Sestak
Position: Assistant State Captain