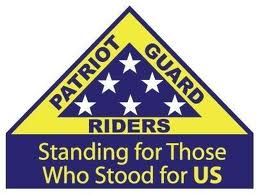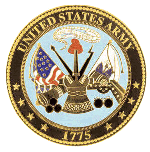 Honor Mission
Jasper J. Mazar

US Army - Vietnam Era
Albany, New York - 11-28-18
ABOUT THE MISSION:
The Patriot Guard Riders have been requested to stand for Mr. Jasper J. Mazar. Mr. Mazar, 73, passed on Saturday, November 24, 2018.
Born in Binghamton, NY, Mr. Mazar was raised and educated there. His family moved to Lachine, Quebec where Jack furthered his education. It is from there that he entered the United States Army, enlisting on September 30, 1963. He served two years overseas, stationed in Germany with the Army Corps of Engineers, and was trained as a Bridge Specialist (MOS12C40). For his service, he was awarded the Good Conduct Medal, National Defense Service Medal and the Marksman Badge (Rifle). He was honorably discharged on September 29, 1966 at the rank of Sergeant (E-5)(T).
Mr. Mazar enjoyed a variety of careers after the service, and most recently worked for the NYS Comptrollers Office in Albany as a consultant until the time of his passing.
Portions of the above narrative are contained in Mr. Mazar's obituary, available for viewing online on the Dufresne & Cavanaugh Funeral Home website here:
https://dufresneandcavanaugh.com/tribute/details/1175/Jasper-Mazar/obituary.html#tribute-start
PRIMARY STAGING DETAILS: 11-28-18
Staging Time: 11:45 a.m.

Dufresne & Cavanaugh Funeral Home
149 Old Loudon Road
Latham, NY 12110
Ride Captain:
Paul Orzolek
porzolek@yahoo.com
Special Instructions:
Staging at the funeral home with flag line for the arrival of family and guests. Visitation will take place from 12:15 p.m. - 2:00 p.m., followed by a brief memorial service. Interment to follow at St. Agnes Cemetery, 48 Cemetery Ave., Menands, NY.
Flags & Water:
Flags will not be provided
Large Bike Flags will NOT be needed.
Water WILL NOT be provided, please bring your own.
Submitted By: Ray Sestak
Position: Assistant State Captain