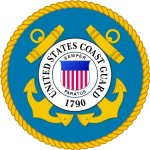 Welcome Home Mission
Jason Fiero
US Coast Guard

Syracuse, New York - 11-26-18
ABOUT THE MISSION:
The family of MK2 Jason Fiero, US Coast Guard, has requested the Patriot Guard stand a flag line at his welcome home Monday Nov. 26th. Jason will be returning from Manama Bahrain. Jason has served for 13 years and has had many duty stations, from Montauk Point, NY to Southeast Asia, including time on the Cutter Nathan Bruckenthal. Jason enjoys hunting and is an avid motorcyclist. Please stand with us to honor this hero and his service to our country on his return home.
PRIMARY STAGING DETAILS: 11-26-18
Staging Time: 5:30 p.m.
Syracuse International Airport
Eileen Collins Blvd
Syracuse, NY
Ride Captain:
David Sikorski / Kent Tryon
brdauer@gmail.com
Dave 315-699-1151/ Kent 607-206-7456
Special Instructions:
Enter at the South end of the terminal and go upstairs to the arrival area (Glass panels that open to allow departure from flights form this wall) this is a large area to stage in. The flight will arrive approximately 6:15 p.m. Kent will be with the family and friends as well.
Flags & Water:
Flags will not be provided, please bring your own.
Large Bike Flags will NOT be needed.
Water WILL NOT be provided, please bring your own.
Submitted by:
Bruce Dauer
brdauer@gmail.com