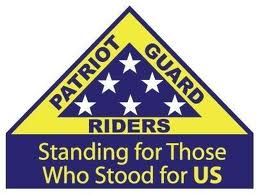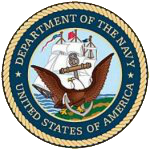 Honor Mission
Norman J. Boczkowski
US Navy - Veteran
West Seneca, New York - 11-23-18
ABOUT THE MISSION:
The Patriot Guard Riders have been requested to stand in Honor of the US Naval Service of Norman J. Boczkowski of Lancaster, who passed away on 15 November 2018.
Mr. Boczkowski served 3 years active duty from 1972-1975, with a rating of Airman (AN) and was stationed at Naval Air Station, Jacksonville, FL. He was Honorably Discharged as an E-3, and earned the National Defense Service Medal. In addition, Mr. Boczkowski received a Letter of Commendation for saving an eleven year old boy from drowning on 11 July 1973 in Casa Linda Lake, Jacksonville. In the process of saving the boy, Mr. Boczkowski was thrown by the waves against the rocks, resulting in a back injury and being 100% Permanently Disabled.
Obit: https://buffalonews.com/2018/11/18/boczkowski-norman-j/
PRIMARY STAGING DETAILS: 11-23-18
Staging Time: 4:00 p.m.
Paul A. Kloc Blossom Chapels
4680 Clinton Street (Corner of Borden Rd.)
West Seneca, NY 14224
Map: http://mapq.st/2sLjcFe
Ride Captain:
Don Higgins
gladiator6988@hotmail.com
Special Instructions:
Full Calling Hours are from 2:00-7:00 p.m., but the family will be grateful for us to provide a Flag Line from 4:30 - 7:00 p.m., and cover the Memorial Service to follow at 7:00 p.m.
Following the Service, family and friends will proceed to the AMVETS Club, 4721 Broadway, Depew for a reception, to which the PGR is welcome. Mr. Boczkowski made it clear to his family that he wanted "Beers, not Tears."
Please arrive with a clean 3x5 American Flag or US Navy flag, and dress for the weather.
Acknowledging that this is Thanksgiving weekend, please try to devote whatever time you're able to help Honor Mr. Boczkowski and to support his very loving family.
Flags & Water:
Flags will not be provided, please bring your own.
Large Bike Flags will be needed.
Water WILL NOT be provided, please bring your own.
Submitted by:
Don Higgins, SRC, R-1
gladiator6988@hotmail.com