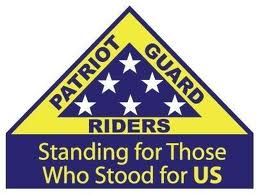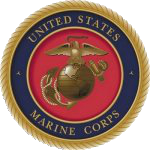 Honor Mission
Antonino A. "Tony" Schepis
USMC - Cold War Era
Cheektowaga, New York - 11-15-18
The RC information has been updated. 11/14/18 @ 15:40.
ABOUT THE MISSION:
The Patriot Guard Riders have been requested to stand in Honor of US Marine Corps Veteran Antonino "Tony" Schepis, who passed away on 13 November 2018.
Due to the short notice, full military service information is pending. But we know Mr. Schepis served 3 years active duty in the US Marine Corps from 1953-1956, with an MOS of 6511-Aviation Ordnanceman, and was attached to the Marine Air Control Squadron-7. He had 15 months of foreign service, and was Honorably Discharged on 29 September 1956 with the rank of Sergeant (E-5.) According to the Obituary, Mr. Schepis had 35 years of Military Service.
Obituary: https://www.smolarekfh.com/obituaries/Antonino-Schepis/#!/Obituary
PRIMARY STAGING DETAILS: 11-15-18
Staging Time: 8:00 a.m.
Queen of Martyrs RC Church
180 George Urban Blvd.
Cheektowaga, NY 14225
Map: http://mapq.st/2tZwwso
Ride Captain:
Bob Woodward
Special Instructions:
Flag Line for arrival of family and friends.
Memorial Mass at 9:00 a.m.
Followed by Dignified Transfer and escort to Mt. Calvary Cemetery for Interment with Military Honors.
Please arrive with a clean 3x5 American Flag or USMC flag, dress for the weather, and ensure your large flags are securely attached.
Please do whatever you're able to help Honor the Military Service of Antonino "Tony" Schepis and to support his loving family.
Flags & Water:
Flags will not be provided, please bring your own.
Large Bike Flags will be needed.
Water WILL NOT be provided, please bring your own.
Submitted by:
Don Higgins, SRC, R-1
gladiator6988@hotmail.com