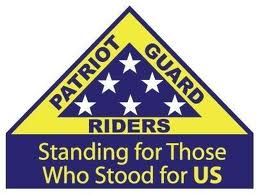 HOTH Mission
Raynor Country Day School
Veterans Day Assembly

Manorville, New York - 11-08-18
ABOUT THE MISSION:
Patriots. We have been invited again to stand the flag line at Raynor Country Day School. Those who attended last year will tell you this is not one to be missed. Children from Pre K- 8th grade singing patriotic songs and telling patriotic stories. I walked away last year with such a warm feeling in my heart. You will also walk away with a free bag lunch presented to you by the children. Hope to see you there
PRIMARY STAGING DETAILS: 11-08-18
Staging Time: 9:00 a.m.
McDonalds
560 Cord, County Rd 111
Manorville NY 11949
Ride Captain:
John Fenech
jfenech27@gmail.com
631-793-0096
Special Instructions:
Please bring your flags. If you wish to go straight to the school, please plan to be there by 9:30 a.m.
170 Mill Pond Path
Speonk, NY
BEHIND THE CAPITAL ONE BANK
Flags & Water:
Flags will not be provided, please bring your own.
Large Bike Flags will be needed.
Water WILL NOT be provided, please bring your own.
Submitted by:
John Fenech
jfenech27@gmail.com